She understands that buying or selling a home is more than just a transaction: it's a life-changing experience. That's why Alyssa and her team of highly-seasoned real estate professionals are dedicated to providing exceptional, personalized service for all of their clients.
Our team of experts represents the best and brightest in the industry, and we're always striving to lead the field in research, innovation, and consumer education. Today's buyers and sellers need a trusted resource that can guide them through the complex world of real estate. With our extensive knowledge and commitment to providing only the best and most timely information to our clients, we are your go-to source for real estate industry insight and advice.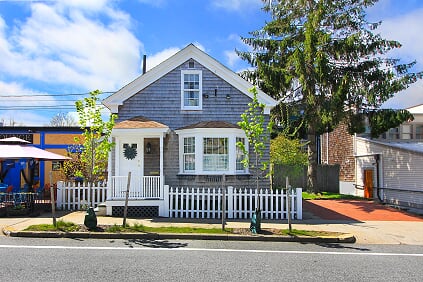 SO WHY ALYSSA MAZZACCO?
"In today's environment, sellers and buyers deserve more – more expertise, more care, and more focus. Dedication to delivering exceptional service is at the core of what I do. I'm committed to delivering a high level of expertise, customer service, and attention to detail to every real estate experience.
Over the past decade, our world, and particularly the world of house hunters has become increasingly digital. Consumers like you are going online at a rapid pace to look for information to support their buying decisions. I know that you've been scouring Zillow, Trulia and Realtor.com for months – You've put in the hours, now it's my turn! I'm ready!
I don't think it matters how small or how big the task is, if I can do it just a little bit better or just a little bit faster than what is expected, I know that it will be noticed and rewarded. That's the difference that you'll see if you decide to work with me."
Looking forward to meeting you,